Universal fit. May require additional adjustment or modification.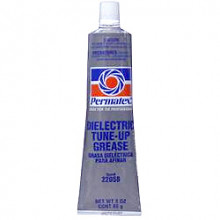 $16.95
Dielectric Grease is an insulating silicone grease designed to insulate and protect electrical connections. Pack it into the back side of electrical connectors to protect them from moisture and corrosion. Do not put it directly on the connection surfaces.
Protects electrical connections and wiring from salt, dirt and corrosion.
Prevents voltage leaks around any electrical connection.
Extends the life of bulb sockets.
Suggested Applications: Marine and automotive electrical connections, spark plug boots, trailer hitches, battery terminals.