Universal fit. May require additional adjustment or modification.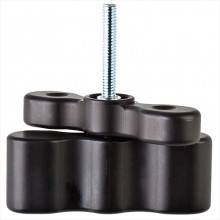 Ships in 3-5 business days
$34.95
Need to mount two containers? A water and a fuel? Two waters? Already have a RotoPax Mount for a single container? Get this extender to work in conjunction with a pack mount and that will be no problem! Single mount, two containers.