Universal fit. May require additional adjustment or modification.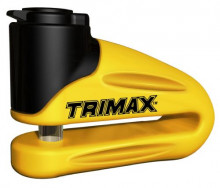 Ships in 1-2 business days
$36.95
This lock is a must have for any rider. Features a 10mm hardened steel pin that will resist any attack.
Comes with carry pouch and a disc lock reminder cable. Includes three keys, one with a mini flashlight.