Universal fit. May require additional adjustment or modification.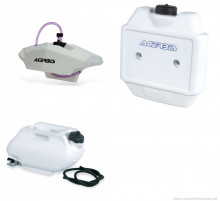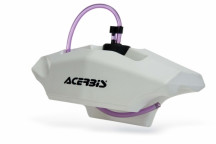 Please contact us for availability information
$112.95
Auxiliary fuel tanks mount to handlebars, forks, or rear racks.
Suitable for minis, trials bikes, full size bikes, and anywhere else a little extra fuel is needed.
Each tank includes a siphon kit that connects the tank to the main fuel tank and automatically siphons fuel while the bike is being ridden.
With this design, the auxiliary tank empties first, before the main tank.
Does not interfere with headlight, handguards, rear seat, etc.