DRZ400 '00 - '03
DRZ400S '00 - '24
DRZ400SM '05 - '24
DRZ400E '00 - '07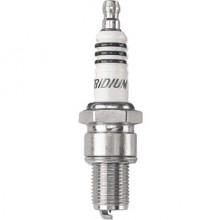 Ships in 3-5 business days
$11.95
Iridium spark plugs are made with premium quality materials.
Iridium plugs last longer than standard ones, meaning you won't have to replace them as often.
The ultimate in the evolution of spark plug technology and performance from an industry leader
The iridium electrode is 25% smaller than a platinum electrode, and it's just 1/4 the size of a conventional nickel electrode
Ultra-small diameter center electrode reduces voltage requirement and extends ignition system life
Metal shell plating has enhanced anti corrosion qualities
Sold individually, unless otherwise stated.