Universal fit. May require additional adjustment or modification.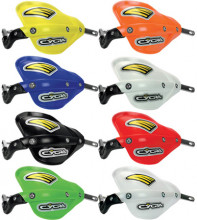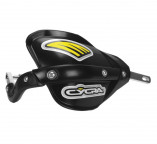 Ships in 1-2 business days
$129.95
Construction of these handguards feature heavy duty aluminum guards with colored plastic deflector shields. They offer great protection from those trees that jump out at you on the trail and the cold wind and rain you encounter on the street. They feature a deep bend on the outer bar end for maximum freedom of hand placement and high quality bar mounts on the inside.
Select your desired color with the corresponding size mounts to fit your handlebar.
Please Note: These handguards do not fit the Yamaha T7